MerBaby's Lullaby is a collaboration with award-winning author Jane Yolen,
Coming out in 2019 from Simon and Schuster's Little Simon imprint.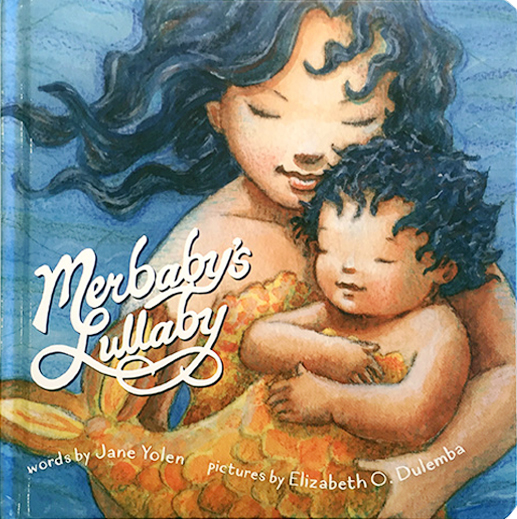 From New York Times bestselling author Jane Yolen
comes a lilting lullaby from the bottom of the sea.
Hush, foam rocker,
sleep, wave breaker.
Close your eyes and dream,
tide breaker.
A hush-filled bedtime rhyme for parents to share with their newborns, Merbaby's Lullaby is an underwater cradlesong written by Jane Yolen and illustrated by Elizabeth O. Dulemba. Join a mermaid as she helps her merbaby to sleep, rocking with the gentle waves, singing with the whispering whales, and settling in with sea stars lighting the way to sweet dreams.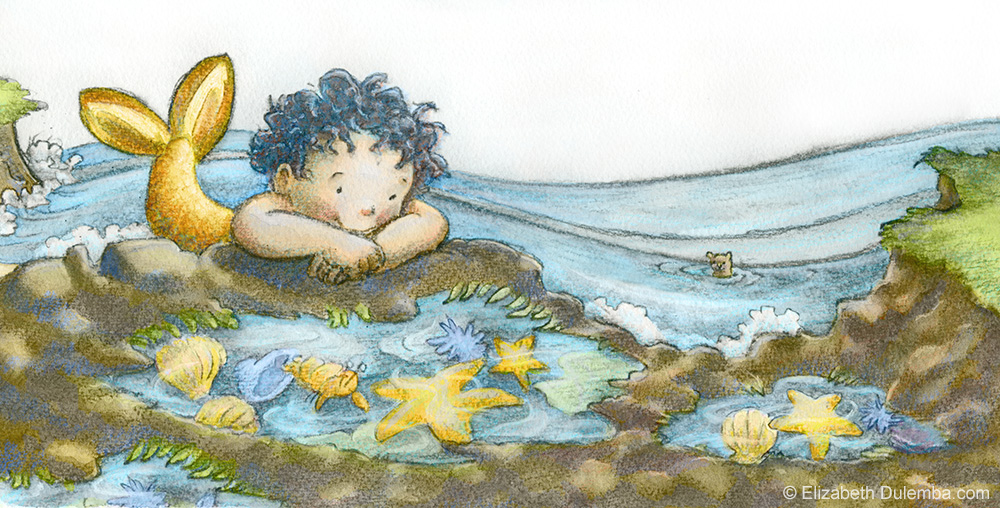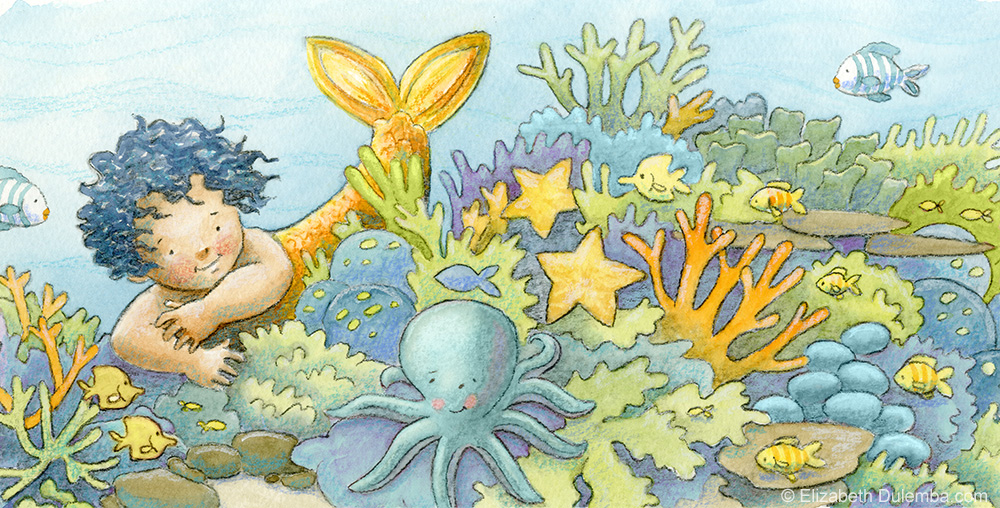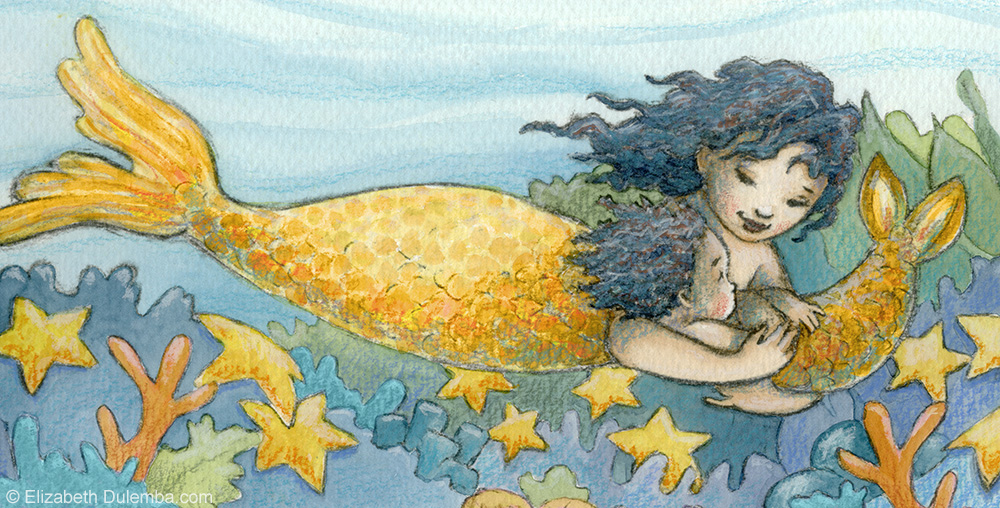 Click here to sign up for occassional emailed art samples.
All Artwork © Elizabeth O. Dulemba - Y'all play nice, Okay?